Somebody Tell Thousand...
...They're giving away his shirts.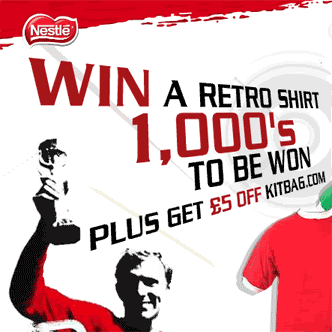 Oh, and tell www.kitbag.com that they could see a £5 drop in their shares.
Also, this is an opportune time to bring up the fact that
Nestlé are shits
. Just in case anyone thought we were giving them coverage
gratis
.